Try Iceland, a professional Tour Operator
Here is our story to learn more about us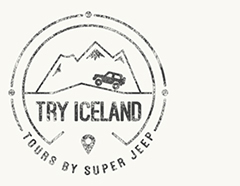 TRY ICELAND Tours is fully dedicated to offer amazing tours by Super Jeep, an unforgettable experience to discover the land of ice and fire.
Like each story, there is a beginning…
" We are a flexible company with the will
to fit each desire of exploration "
Try Iceland Tours is a fully licensed tour operator in Iceland, with a big experience and extensive knowledge of this amazing country.
The company is a family business operated by Adam and Kinga, Iceland lovers, awarded with a diploma in Tourism Organisation, passionate of wild and great spaces.
After travelling in lot of distant corners in Europe, the fate led us in Iceland in 2006. We was supposed to stay one year but the fascination of the raw beauty of this distant island made us still living here. During these years, we spent all of our free time on the road, to explore Iceland in all sides, to meet their inhabitants and to completely immerse in this fabulous culture…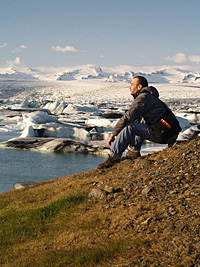 Like the Icelandic sailors say : "When you come in Iceland, all is unveiled to you and you get the courage to be yourself and go forward your passions. You will be never the same whatever happens". We can say that it is true ! We are devoted to Iceland and we have found all we love the most. It is why we finally took the step and quit our day jobs to follow our dream. We have created our own company in this will to share with all people the adventure through Iceland and to tale the legends and the history of this country.
Adam is a driver, tour guide and deals to explore of Icelandic caves (he has penetrated over 80 lava caves and written some articles about that). His big passion is also photography. His pictures have been presented at several exhibitions in Iceland and Poland. You can see some of them on our website.
Kinga takes care of the office management and contacts with our guests. She is deeply passionate by nature and she is a true lover of animals. She is able to deliver you all their secrets.
We are also the authors of a travel book guide about Iceland.
We organize tours in small groups (1 to 6 people). It is the best and confortable way to discover Iceland's vast natural wonders. Our goal is to offer you a premium service for an amazing and unforgettable experience by exploring in Super Jeep all amazing landscapes and mind-blowing beauties of Iceland. We can take you on a trip to the most remote, beautiful and wildlife rich areas in Iceland.
In addition to our regular schedule of trips, we also take families, clubs, company and groups of friends on custom tours. Whatever your dream trip is, and no matter what size group you are, we are happy to work with you to plan and enjoy a memorable and safe guided adventure. If you travel alone do not hesitate to contact us : we can help you to join one of our tour.
We are an opened company for any suggestions and expectations with the will to fit each desire of exploration.
.
So don't wait to start the adventure :
come, see, feel and Try Iceland !
One of the best ways to explore the land of ice & fire is in a Super Jeep…
" Our car has been adapted for
Iceland's unique road & weather conditions "
We run our tours with a custom modified 4×4 vehicle (Isuzu Trooper) equipped with huge 38″ tires, professional GPS navigation, VHF radio, air compressor, and a snorkel for crossing deep glacier rivers.
All the equipment of our car are adapted to have a comfortable and safe trip through all Iceland's wild paths, for driving through deep snow, for crossing glacial torrents, for travelling over lava deserts, beaches, highland valleys and for exploring the steepest and rockiest of terrains.
Our car is certified and conform to the strict rules set by the authorities for this kind of trip.
We offer also a Wifi connection on board for our travelers.